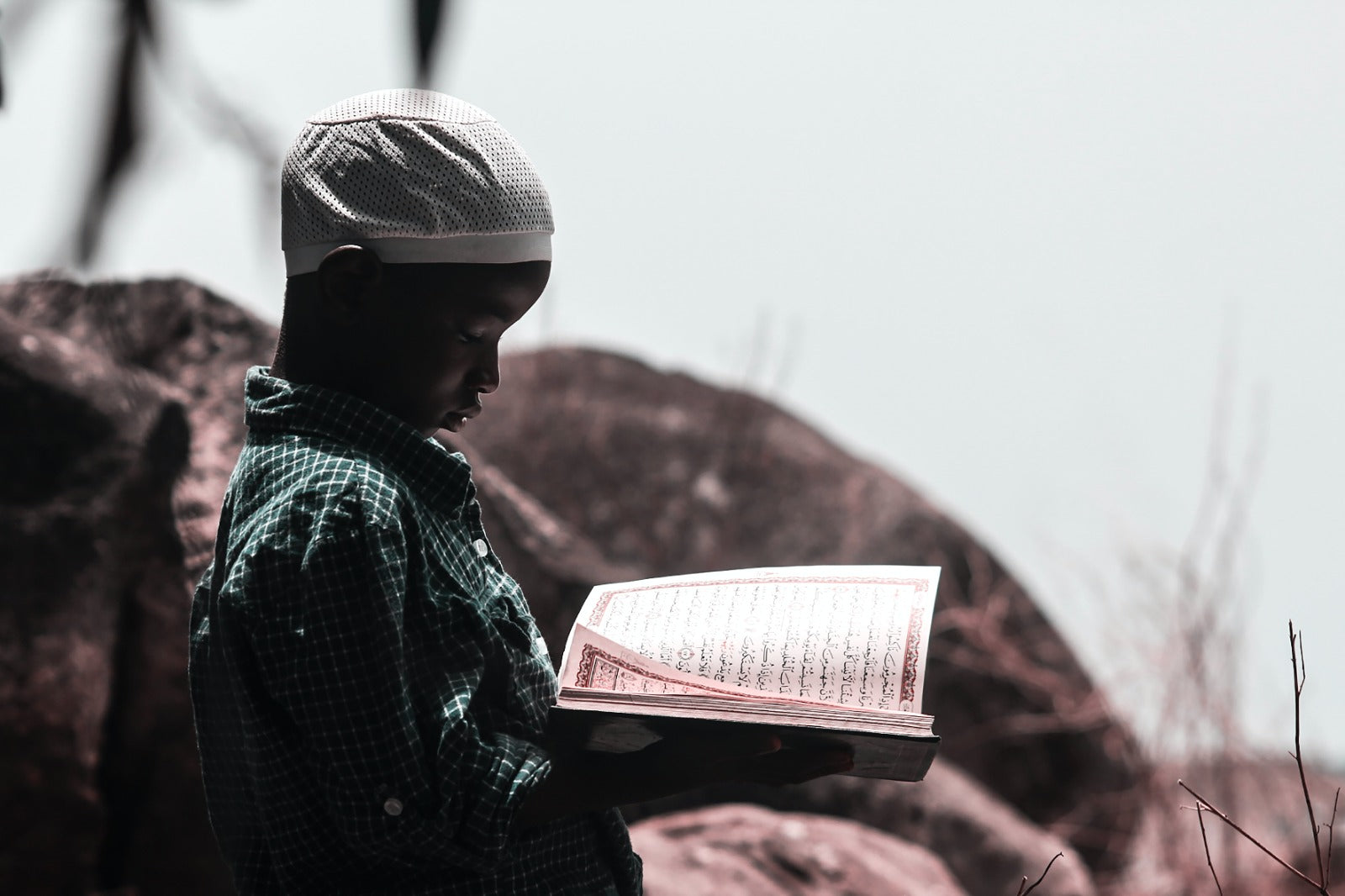 Waqf Al Quran for the Village of Ubosharu
72 supporters
RM 7,125.00 raised of RM 6,000.00 goal
&nbsp
Calculating time remaining
Sale price
RM 15.00
Regular price
Project Information
Malaysia Payment Options
Campaign Objective
Build your hereafter  by making waqf of the Qur'an to Muslims in the village of Ubosharu (Awawa), Nigeria. The proceeds will be used to purchase 400 copies of the Quran to be distributed to the families of each household.


Achievements

ALMA'ALI as an Islamic school established in 2018 purposely to disseminate Islamic knowledge, teach Qur'an, and render a helping hand to the community. Alhamdulillah the academy currently houses 180 students, 80 males and 100 females.
Through Allah's assistance and your kind gestures we at AlMa'ali are able to accomplish the following:
1-Graduating students who memorized the Qur'an with many Riwayat/Qira'at.
2-Organizing Quran workshops for the students of the academy and students from other schools.
3-Organizing academic training for students in which scholars from different communities participated.
4-Expansion of academic activities to include hosting  boarding students from different countries.
5-Sponsoring school fees for sixty orphans for a complete academic year.
6-Distributing 700 copies of the Qur'an to the remote village of Danja in Katsina state. 
7-Sponsor Ramadan Food Baskets for 40 Quran Students.
8- Distributing 600 copies of Qur'an to the village of Unguwar Ajiya, in Giwa of Kaduna State Nigeria.
9-Distributing 500 copies of Qur'an to the village of the Village of Gadani, Nigeria.
 
Fund needed

The proceeds of this campaign will be used to sponsor 400 Qurans to be distributed to families in the village of Ubosharu which will accelerate their learning. Imagine the impact this good act will have on them. We, therefore, aim to raise RM6000 to provide a copy of Qur'an to each household at a minimum so that every one in the family will benefit from it.
Abu Hurairah reported: The Messenger of Allah (ﷺ) said, "When a man dies, his deeds come to an end except for three things: Sadaqah Jariyah (ceaseless charity); a knowledge which is beneficial, or a virtuous descendant who prays for him." (Muslim)
Sponsor a copy of the Quran today and spread the word. May Allah Bless You and May it be accepted as a Sadaqah Jariyah for you – Ameen.
Malaysia Bank Transfer and QR Payment
Malaysia Bank Transfer:
Bank Name: United Overseas Bank
Account Holder: Quraany Global Sdn. Bhd
Account Number: 730-300-772-9
Reference: Quraany

OR
You Might Also Like to Support